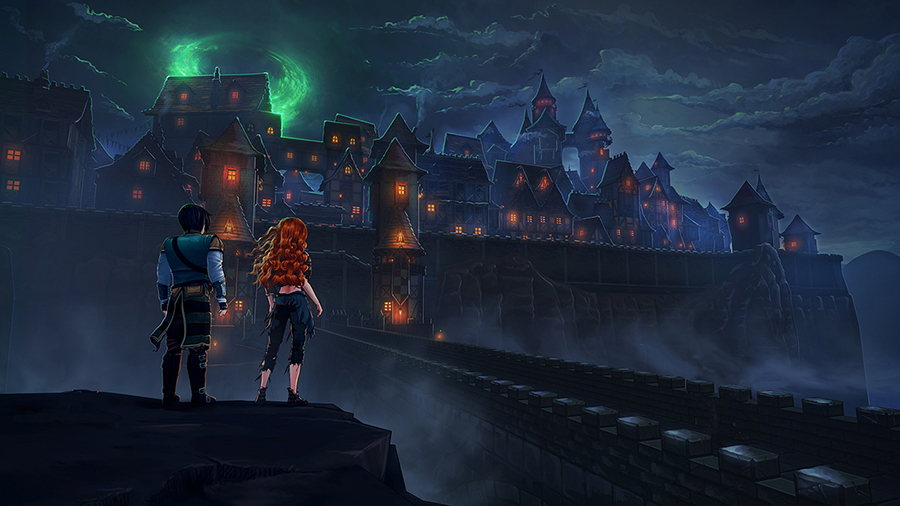 – Changelog for Beta v.0.95.10 from 02.17.23 –
Welcome back to another Iragon changelog. This week we have an almost-finished scene. In this scene, we see our heroes finally free the prisoners of war. Amongst them is a very special to Darick person. That's all we'll reveal for now and the rest you'll see in the future. A very important thing to mention is that the scene is 50% finished and you might notice a few weird things. But it will be done by the end of next week and so expect the polished version soon. The scene is testable in the Experimental Hall in TP, through the "Saving Esme with…" portal.
We've also iterated on the spell tree, giving it new icons in addition to preview videos to show you what spells do before investing resources into them. Another change is that the spell UI on the bottom right in Third Person now reflects which spell you have selected and what upgrade you have unlocked for it. Lastly, we've made new sounds for the Spell System. You can see the changes by going through the New Spell System portal in the Experimental Hall.
To top things off, we're working on controller support and we've also finished translating everything up to a point past the currently playable levels.
Play the new chapter here: https://www.indiegogo.com/projects/iragon-n-erotic-rpg-game/reft/27430961/Repulse