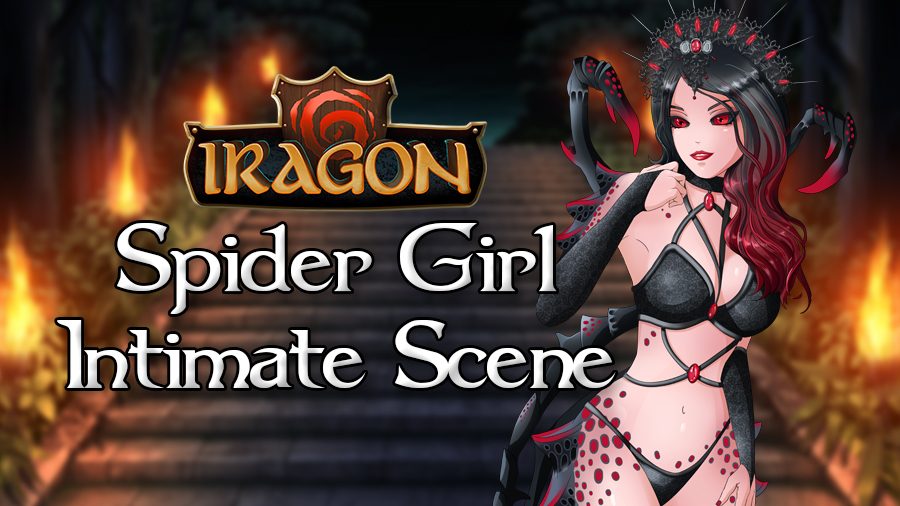 – Changelog for Beta v.0.85 from 07.08.22 –
Click here to watch the dirty version of the video. You'll have to be logged in to watch it.
Welcome back to another Iragon changelog. We're a bit short on news this time because we are currently working on a lot of new content that is planned for the next game update. 
The content we have for this week is sure to intrigue you. You can now have an intimate moment with the humanoid form of the Spider-Girl Boss in the monster girl gallery. Note that the face animations haven't been added yet.
Play the new chapter here: https://www.indiegogo.com/projects/iragon-n-erotic-rpg-game/reft/27430961/Repulse